This super warm, professional-grade glove is designed to provide unparalleled protection from the elements, without compromising dexterity. With waterproof / breathable GORE-TEX® inserts, a durable nylon shell, and PrimaLoft® insulation, the Blaci Diamond Guide Gloves are the total big mountain package. From digging pits to finding your lost skis after a nasty tomahawk, the Guide Gloves are here to help.
Shell Material
Nylon – Abrasion-resistant, woven nylon shell with 4-way stretch.
Membrane
GORE-TEX® Waterproof / Breathable + Gore Warm – Gloves engineered with GORE-TEX® inserts + Gore Warm technology are durably waterproof, windproof and breathable -- guaranteed. Even in harsh conditions the whole system of inner lining, membrane and outer material is optimized to keep your hands warmer for longer.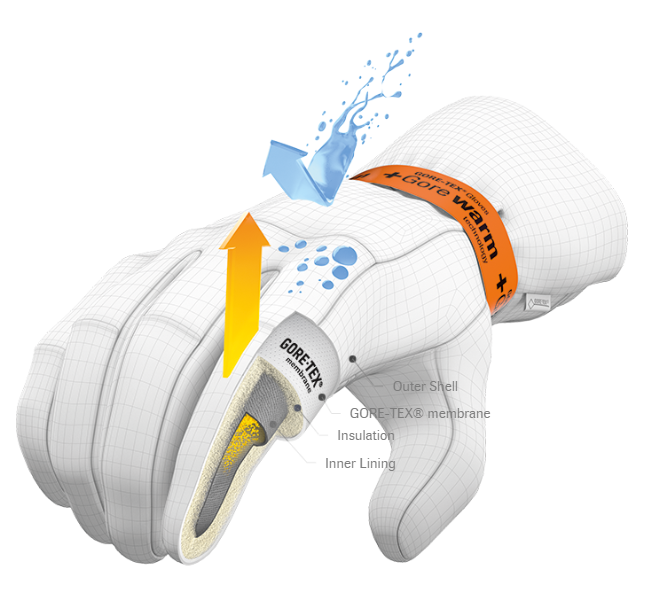 Insulation
170 g PrimaLoft® Gold Removable Liner – The benchmark in performance of all synthetic insulation, PrimaLoft® Gold Insulation is the go-to choice for protection in extreme conditions. Microfibers trap body heat to make this the most thermally-efficient synthetic insulation available, with water-repellency that insulates even in the wettest weather -- maintaining 96% of warmth when wet.