The mythical griffin is half lion, half eagle and full-on amazing. The Anon Griffon Helmet is just as awesome, a little less frightening and completely real. The 360° Boa® Fit System is ultra-adjustable and hot-spot free, while the Fidlock® Snap buckle has an easy clasp design that's manageable even with gloves on. Take your safety into your own hands and swoop on the Anon Griffon Helmet.
Construction
In-Mold Shell Construction – In-mold helmets fuse a lightweight polycarbonate shell with an EPS liner for the best in comfort with a sleek, low profile fit and feel.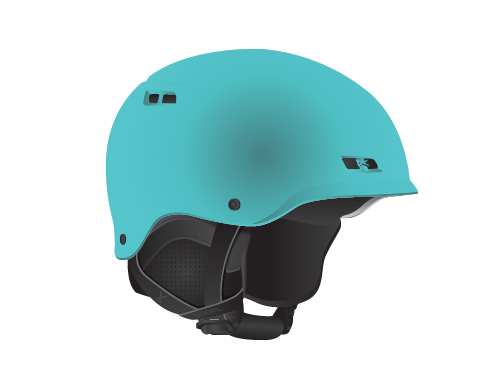 Ventilation
Passive Ventilation – Passive ventilation channels integrated into the helmet draw fresh air in the front and pull moisture out the back. These built-in channels help to keep goggles clear and aid in maintaining a balanced and comfortable climate all day long.
Adjustability
BOA® Fit System – Delivering the best in customizable helmet fit, Anon has partnered with industry leader BOA® to create a fit system that allows for easy, on-the-fly micro adjustments with just a turn of the dial. Anon's BOA® powered fit system smoothly distributes pressure for all-day comfort, without adding any bulk to your kit.

Simple Fit – Easily removable ear pads and liners define Simple Fit featured in all anon helmets, making every model easily convertible for riders who want to run a beanie and goggle under their lid.