It's all about the accessories, we know that, you know that, let everyone else know it with the Anon M3 Goggles. Their Magna-Tech™ Quick Lens Change Technology allows for an easy transition between different lenses so that you can customize how you outfit your eyes. Their compatibility to MFI facemasks allows you to get as snug a fit as possible between your goggles and mask so that icy blasts can't reach you. You and your eyes deserve it, make the Anon M3 Goggle a part of your mountain-going get up!
Lens
Anon Cylindrical Lens Technology – Cylindrical lens construction utilizes de-centered injection technology, which tapers to a thinner profile on the edges for reduced peripheral distortion.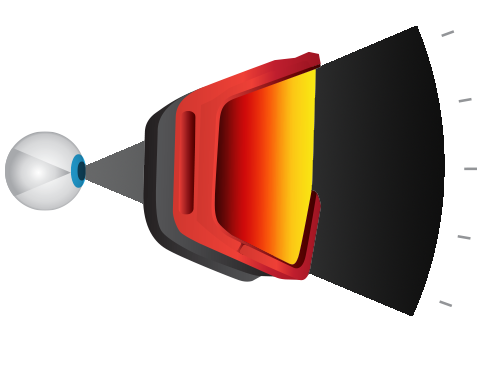 Magna-Tech™ Quick Lens Change Technology – The cat's pajamas of lens change systems, M1 Magna-Tech uses 14 rare-earth magnets at seven magnetic connection points around the perimeter of the frame that when fully bonded with self-aligning engagement, the combined retention can hold 16.5 pounds. Solid.
Sonar Lens by ZEISS (Select Colorways Only) – Exclusively developed for snow sports, Anon's Sonar lens by ZEISS enhances contrast for the best possible definition and terrain recognition.
Ventilation
Full Perimeter Channel Venting – Anon's Full Perimeter Channel Venting ensures maximum airflow, bringing fresh air into the goggle while pulling moisture away from the lens. Full Perimeter Channel Venting works in tandem with ICT to provide clear, fog-free vision in all conditions.
Strap
No-Slip Silicone Strap – Adjust it once, and leave it alone. Anon's no-slip silicone strap keeps goggles in place so riders can focus on what's ahead, not behind.
Face Foam
Triple Layer Face Foam – Triple layer face foams utilize a moisture wicking fleece that provides a perfect goggle-to-face fit, sealing out the elements while providing hours of riding comfort.