Bjorn Leines teamed up with the designers at Rome to create a poppy, hard-charging all-mountain board. The Rome National Bjorn Snowboard takes a new shape for 17/18 and beefs it up with the powerful pop of Carbon Reverse Radial V TurboRods found in the pro favorite Mod, as well as an ultra fast base. With its sintered sidewalls and base, the National Bjorn can handle whatever rails or rocks you throw its way, and then some. A mid-stiff flex and Fusion Camber keep this board versatile enough you won't want to ride any of your other boards. Their loss, not yours.
ROCKER TYPE
Fusion Camber – Positive camber through most of the running length, with rocker starting just before the contact points. When loaded with rider energy, the contact points "roll back" giving the tip and tail a small amount of added rise.

FLEX
Response Rating – 7 (1 Soft - 10 Stiff)
SHAPE
Directional Twin – These shapes are predominantly twin and drive the versatile, kill-anything performance of Rome's all-mountain freestyle snowboards. From contact point to contact point (100% of the running length), these boards are twins -- the shape and core profile in the front part of the board is the same as in the rear of the board. The non-twin portion comes when the nose and tail start to rise. In this shape, the distance from the front contact point to the top of the nose is slightly longer than the distance from the rear contact point to the tip of the tail.
CORE
SuperPop Core Matrix – The lightweight, super responsive core found in many of Rome's higher performing boards, this matrix features poplar for power and three zones of low-density wood for lightness.
LAMINATES
TurboRod Technology: Reverse Radial V – Arcing patterns start under the bindings and bend towards the middle of the board at the contact points in the nose and tail. More than a single barrel, this pattern maximizes the focus of rider energy into the center of the board for ultimate ollie pop, with only a little added torsional response.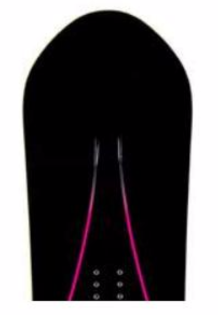 45/90 Hybrid Laminate – This laminate drives an all-mountain freestyle feel by combining the high response of 45 degree fibers with the 90 degree fibers that let riders feel and finesse the terrain.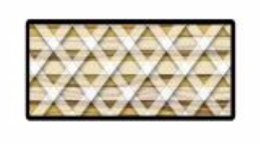 SIDEWALLS
SinterStrong Sidewalls – These sidewalls are constructed with a sintered base material. With greater strength through greater elasticity, these sidewalls increase durability for those times that you unintentionally hit a rock or intentionally land on a rail.
BASE
SinterSpeed Base – Speed matters, whether you want to glide smoothly through powder or whether you want to make sure you clear the knuckle. For Rome's higher end boards, this is the base that ensures you get to the line first and you land in the sweet spot.
BINDING COMPATIBILITY
2 x 4 Inserts