The Rome National Bjorn Snowboard is a powerful all-mountain quiver killer with a freestyle heart for shredding the entire mountain, day in and day out. Carbon reinforcements on a multi-density core focus the energy toward the middle of the board for extra pop off your favorite features and killing lap after lap like Bjorn Leines. The Rome National Bjorn Snowboard is a juiced up arsenal of one for all-out assaults against your favorite source of gravity-fueled descents.
Rocker Type
Fusion Camber – Fusion camber features positive camber through most of the length with a small bit of rocker just before the contact points for a versatile all-mountain freestyle feel with power, response, and a smoother feel.

Flex
Flex (1 Soft - 10 Stiff) – 7
Shape
Directional Twin – Slightly longer in the nose but a twin from contact point to contact point, this shape is for versatile, destroy-anything all-mountain freestyle boards.
Core
SuperPop Core Matrix – The lightweight, super responsive core found in many of Rome's higher performing boards, this matrix features poplar for power and three zones of low-density wood for lightness.
Laminates
45/90 Hybrid Laminate – This laminate drives an all-mountain freestyle feel by combining the high response of 45-degree fibers with more playful and finesse-oriented 90-degree fibers.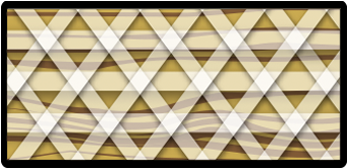 Carbon Reverse Radial V – This pattern features arcs that start under the bindings and bend towards the middle of the board at the contact points in the nose and tail. This focuses rider energy in the middle of the board for added ollie pop.
Base
SinterSpeed Base – This base delivers the premium speed that freeriders and freestyle artists need for gliding in cold powder and building speed for epic takeoffs.