The Bern Lenox Helmet is pretty sweet. A thin ABS shell manages to remain sinfully lightweight while being fused to impact-absorbent EPS foam, providing you with the essentials when it comes to protection in a wipeout. And, the Lenox features a micro-adjustable Boa® fit system that makes dialing in your fit as easy as the swift click of a wheel. The best thing about the Bern Lenox Helmet? It features a women's specific fit including a smaller and lower profile shell. So no matter what, you won't find your man trying to squeeze his sweaty mop into your shiny new helmet. Pretty. Dang. Sweet.
CONSTRUCTION
Thin Shell – A thin ABS shell lined with EPS foam to create a burly lightweight All Season™ lid.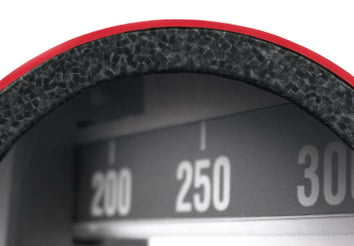 VENTILATION
Closeable Fixed Ventilation
ADJUSTABILITY
Boa® Fit System – Cold weather liner with micro adjustable fit system.
ADDITIONAL FEATURES
The Original Visor Shape – The original visor shape that set the trend.
Bern Profile – Every model in Bern's head protection line features their signature shape. The visors and vents may be different, but the profile is always the same. Turn to the front, side or back and you'll know it's a Bern.
Sink Fit – The Bern Profile is complemented with a deep, surround, signature fit and feel. Multiple shell sizes are available in most models to provide optimum balance between protection, profile, and fit.
Chine Line – The Chine Line separates the top of the shell from the sides giving each model the Bern signature fit. The lid ergonomically fits around your head instead of sitting on top of your head.
Drop-In Audio Compatible