When the powder is bottomless, it's time to pull out the 70's era surfboard-styled Arbor Terrapin Snowboard. With Arbor rocker system and a heavily tapered tail, the Terrapin's thrives on the philosophy of more surface area, not length = more float. With its Grip tech contact points and a setback stance help you steer in the fluffy stuff, the Arbor Terrapin Snowboard the perfect first or umpteenth addition to your quiver!
Rocker Type
The System Rocker – The Rocker System combines a progressive parabolic arc rocker profile with a tri-radial Grip Tech sidecut design. Enjoy more natural and cleaner tracking turns with a high performance surfy ride.

Shape
Grip-Tech – A tri-radial sidecut design that is not "blended." Natural shaping intersections, that in the past were eliminated, have been transformed into heel and toe contact points that provide a direct, more ergonomic way to grip the snow when additional control is needed.

Arrowhead Tip – Exceptional float for powder-specific pursuits.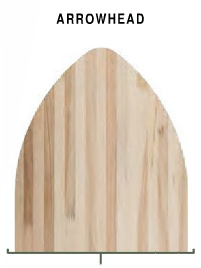 Tapered Tail – The tapered tail finishes with a steeper, tighter rocker allowing you to sink the back and rail into quick turns ensuring highly responsive and intuitive board control.
Core
Single Malt Core LT – Arbor's standard wood core, made from 100% sustainably grown poplar for highly reliable return and long-lasting durability.
Laminates
Mixed Glassing – A triax over biax lay-up that's best for versatility: pow, backcountry, groomers, jumps and more.
Sidewalls
360° Rails – A 360°, fully wrapped sidewall that eliminates the need for tip fill, while effectively tying the whole snowboard together. A technology that delivers incredibly tight tolerances for improved board life and durability.
Base
Sintered Base – A higher molecular weight, sintered base that provides added durability and speed.