Built for the freestyle-minded shredder that rides the entire mountain, the Arbor Cadence Snowboard is a versatile board that'll take you to your happy place be it the terrain park, an urban rail session or the backcountry booter you just built. The full rocker profile makes soft snow navigation a breeze while eliminating edge catches, and a soft flex means you can take your press and butter game to outer space. The Arbor Cadence Snowboard just wants to have fun
ROCKER TYPE
The System Rocker – This rocker deck's design eliminates the leverage required to release and re-engage a snowboard's outside contact points. In translation, riders get a seamless turn initiation, better float in powder, and more fluid spins and slides
Parabolic Rocker – The System utilizes rocker profiles created using the parabolic arc, which progressively reduces the amount of rocker toward the tip and tail of a snowboard. This creates low, more effective profiles and ensures the outside contact points are close enough to the snow to engage when maximum performance is required: higher speeds, loaded turns, and bigger landings.

FLEX
Soft Flex – Effortless turning and easy trick learning.
SHAPE
True Twin – Symmetrical in all aspects, true twin boards are ideal for freestyle riding environments.
Panhead Tips – Classic top-to-bottom freestyle performance.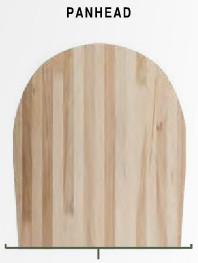 Grip Tech Sidecut – Grip Tech is a tri-radial sidecut design that is not blended. Shaping intersections have been transformed into heel and toe contact points that provide a direct, more ergonomic way to grip snow. Grip Tech effectively moves a board's primary interface with the snow underfoot, delivering designs that don't lose performance as the leading sections of the effective edges are lifted from the snow.

CORE
Single Malt Core – Arbor's standard wood core, made from 100% sustainably grown poplar for highly reliable return and long-lasting durability.
LAMINATES
Biax Glassing – A biax over biax lay-up that's designed for park and street-inspired all mountain riding. Also creates a good platform for learning.
SIDEWALLS
360° Rails – Fully wrapped sidewall that eliminates the need for tip fill, while effectively tying the whole snowboard together. A technology that delivers incredibly tight tolerances for improved board life and durability.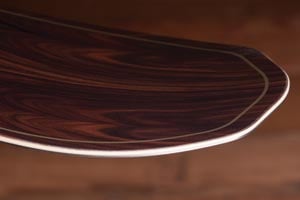 BASE
Extruded Base – A tough, user-friendly extruded base that delivers lighter weight performance
TOPSHEET
Ash Power Ply – The Power Ply works like an added layer of fiberglass. During construction, the natural wood or bamboo fibers are turned into a composite layer inside the board
SPECS :
Terrain: Freestyle, All-Mountain
Ability Level: Intermediate-Advanced
Rocker Type: Rocker

Shape: True Twin

Binding Mount Pattern: 2x4
Core/Laminates: Wood
Warranty: 3 Years