The 32 TM-Three Grenier Snowboard Boots give you all-mountain options in a sleek and sexy package. The Elite liner and harness give you the responsiveness and precision for steeper terrain thanks to a taller cuff design and supreme heel hold. Customizable flex inserts mean you can soften it up for a freestyle flex, and STI Energy Foam will cushion those bigger landings. With durability features like a molded toe cap and Exo Armor shell reinforcement, the 32 TM-Three Grenier Snowboard Boots will withstand even the most rugged riding. Plus, camo never goes out of style.
FLEX
Medium Flex
Recoil Flex Control – Customizable boot flex inserts.
FIT
3D Molded Tongue – For easier lacing and an even flex throughout.
Articulated Cuff – Eliminates shell distortion.
Molded Toe Cup – Rugged toe reinforcement.
Performance Backstay – Enhanced spine support.
Adaptive Arch Support – Interchangeable arch.
Power Cuff – Adjustable support.
LINER
Elite Liner – Energy foam with heat moldable Intuition foam.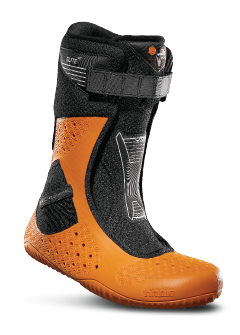 Elite Harness – Reinforced harness built taller for ultimate support and heel hold. Includes customizable boot flex inserts.
Heel Hold System – Heel lockdown.
Pressure Pad – Alleviates internal lace bite.
LACING SYSTEM
Traditional Lacing
Tongue Tension+ System – Ultimate heel lockdown.
FOOTBED
Elite Footbed – Molded energy foam with heel cradle and customizable adaptive arch support.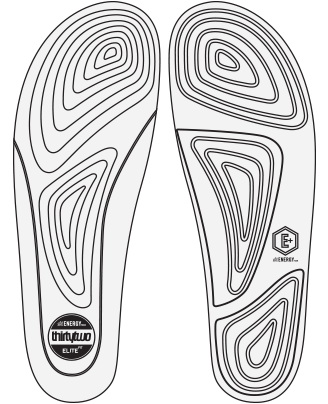 SOLE
Performance Rubber Outsole – Enhanced grip.
STI Energy Foam – Designed at STI, Evolution foam provides better cushioning than traditional foam materials and dramatically reduces the weight of 32's boots by eliminating the need for a heavy rubber outsole. ThirtyTwo boots with STI Evolution Foam™ are 15% to 40% lighter than previous seasons and remain the lightest in the industry.